Our Mission
Makaio (pronounced Mah-Kah-Yoh) means "Gift From God" in Hawaiian, that's what we feel the ukulele is. It's also the Hawaiian name for Matthew, which is our founders Matthew Cantlon's name.
Here at Makaio Ukulele our goal is provide ukulele players with a new level of affordable luxury. Our ukuleles have features typically found on much more expensive ukuleles. We've sourced the highest quality materials at the best cost to bring you a new line of affordable quality ukuleles that look and sound amazing.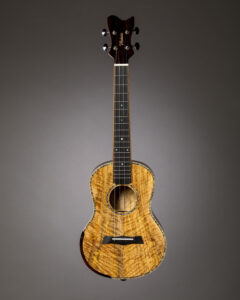 Our skilled craftsman bring to life these amazing instruments for you to create whatever type of music you want. There are no limitations with a Makaio Ukulele, they sound great with fingerstyle playing, strumming or a combination of both. Our lightweight bracing system provides a nice warm tone that projects nicely and our necks our very friendly feeling in your hand. We also utilize a super thin yet durable high gloss finish that lets the wood really sing. Each ukulele is set up for optimal playability so the action is very low making it a joy to play for hours. Check one out today and see why Makaio ukuleles are the new standard in affordable quality ukuleles.
All Makaio Ukuleles come with a nicely padded carrying case and a strap button on the bottom of the ukulele. An under saddle pickup is also available on select models, these models have the volume and tone controls discretely hidden inside of the sound hole.
Our Story
As a long-time guitar player and working musician in an acoustic duo, I have always loved acoustic instruments. After going to a culinary arts school in Hawaii and getting burned out in the hotel/restaurant management industry, I decided to do something I enjoyed which led me to work in the music industry.
My first industry job was working at Guitar Center as the Assistant GM of a very busy store. I learned a ton about gear working there, met a lot of great people, and sold a lot of guitars along the way. That position led me to get hired as the Regional Sales Manager for Cort guitars in Northbrook, IL. After a few years there, I was hired as the Product Manager for Washburn and Parker guitars in Mundelein, IL. That position allowed me to create new models and brought me all over the world visiting various guitar factories and attending trade shows. Along the way, I encountered many ukuleles, but I never paid much attention to them because they were all that I call "toys". They didn't sound good and they didn't stay in tune so they never kept my interest.
That all changed when I was in Hawaii and I first strummed a KoAloha Tenor Ukulele that my Mother-in-law had. It was love at first strum. That's when I realized that the ukulele was an actual instrument. She then showed me a video of Jake Shimabukuro and I saw the true potential of the uke. I quickly learned some songs and started working it into my live set and people were loving it. After I opened Aloha City Ukes I decided to create my own brand based on everything that I liked and didn't like about other ukes. I have sourced the highest quality materials at the best cost in order to provide Hawaiian quality ukes at a much more affordable price. These ukes are designed to be the most playable ukes out there and I hope they bring you lots of joy.

Aloha and happy strumming,

Matt Cantlon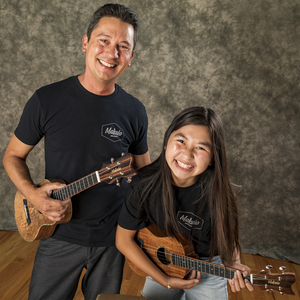 Makaio Ukulele
453 Roger Williams Ave
Highland Park, IL 60035